Today, Mark Zuckerberg announced a new virtual reality (VR) and mixed reality (MR) headset for later this year. It's called MetaQuest 3, and it will feature higher resolution, higher performance, innovative MetaReality technology, and a more comfortable design.
Starting at $499, the device will be 40% thinner than the company's previous device and will feature color mixed reality, which combines elements of augmented and virtual reality, Zuckerberg explained in his post.
Quest 3 combines the highest resolution display and optical to date Pancakes So the contents will be better than before. These are the first headsets to feature the next-generation Snapdragon processor developed in partnership with Qualcomm Technologies to power those extra pixels. This next-generation Snapdragon processor delivers twice the graphics performance of the previous-generation Snapdragon GPU used in Quest 2, meaning you'll get smooth performance and incredibly sharp details in high-speed games.
Zuckerberg's announcement comes less than a week after tech rival Apple unveiled its first mixed-reality device.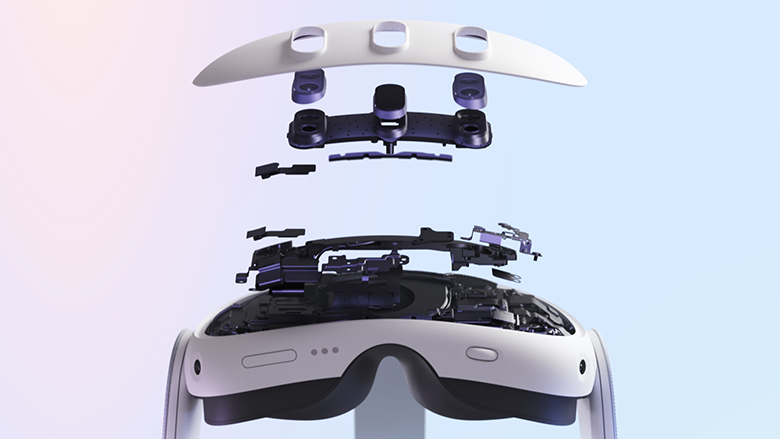 "Our vision is that you can move around All intuitive and engaging realities," said Mark Rabkin, Vice President of Virtual Reality. Meta-reality offers the deeper, deeper magic of virtual reality, and the freedom and satisfaction of making your physical world more fun and useful with mixed reality. We're excited to see what developers and creators can do with the Quest platform, while the possibilities are limitless."
Meta currently dominates the virtual reality headset market with nearly 80% of the 8.8 million units sold by 2022, according to market research firm IDC.
Meta You have marked September 27 in your calendarAt that time they will reveal more information at the MetaConnect conference.
Also See: Metaverse: Gaming Market To Reach 1.300 Billion USD By 2033
Also see: Meta begins third round of layoffs and will add 21,000 to the total
Also See: Artificial Intelligence: Meta Goes Full in the Race for AI